Cameron Port Facilities
Driving the economic growth in Cameron Parish and Southwest Louisiana overall is the increasing global demand for LNG. Cameron is quickly earning the well-deserved reputation as the international LNG capital.

---
Port Map
See Cameron Port Commission Properties
Click the map to see the properties we have available.
---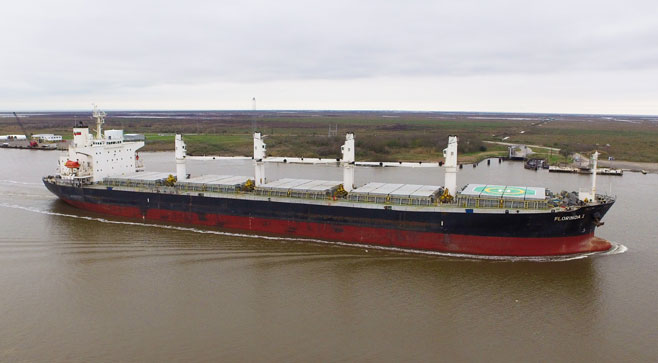 ---
Services
• Located two miles west of the Calcasieu River Ship Channel
• Barge-fleeting port with a recently expanded barge basin
• Dry-barge cleaning services
• Wet-barge stripping and cleaning services
• Located in close proximity to Interstate 10 and other state highways and byways; 150 miles east of the Port of Houston
• Marine construction
• Offers substantial options for businesses to lease and provides leases of port property for commercial and barge fleeting purposes
• Tenants include: Devall Towing, Orion Marine Construction, River Barge Works, United States Environmental Services and Tresca, a division of ChemStar
---

---
Available Property
Deep Water >100 acres
Shallow Water <100 acres